BRADFORDWHITE
ABOUT BRADFORD WHITE CORPORATION
BRADFORD WHITE CONSISTENTLY OUTPERFORMS ALL EXPECTATIONS
radford White Corporation is made up of Bradford White Water Heaters, Bradford White – Canada, Laars Heating Systems, and Niles Steel Tank. Each of these companies provides customers with the highest level product and service expertise available. Whether it's hot water for washing dishes, a large boiler to provide heat and hot water for a hotel, or simply advice on the best product for any application, the companies of Bradford White Corporation give customers exactly what they need.
By building relationships with customers, having a strong dedication to service and satisfaction, providing high quality, and possessing a constant drive to innovate and expand, Bradford White earned a reputation for being a trustworthy source of water heating, space heating, and storage products. Today, Bradford White remains committed to the growth of its family of companies, to the addition of new products, and to offering greater value to all customers.
BRADFORD WHITE PRODUCTS ARE AVAILABLE INTERNATIONALLY.
In addition to the U.S. and Canada, Bradford White maintains a strong presence in the international market. Our water heaters, boilers, and storage tanks are recognized across the globe for quality and durability. In 2016, Bradford White was honored as the Pennsylvania Company of the Year by the World Trade Center of Greater Philadelphia (WTCGP). Bradford White was recognized for its extensive efforts to increase exports, and thereby, promoting manufacturing job creation in the U.S.
Bradford White's efforts to increase export business have reaped rewards in Europe, Asia, the South Pacific, the Middle East, Central America, the Caribbean, and South America.
相关文章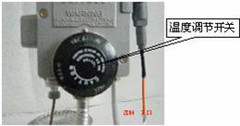 燃气热水炉使用方法 警 示 初次使用前,必须确认热水炉内已注满自来水,否则会产生严重后果。 确认方法: 打开热水炉进水阀门,让水进入热水炉,为加快进水速度,请将热水炉上的安全阀拉起...